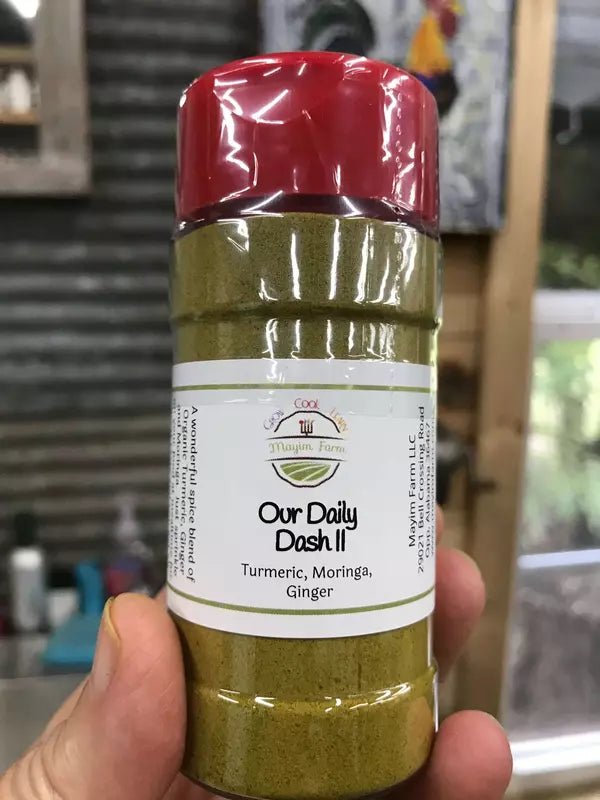 With this combination of Turmeric, Moringa and Ginger spice, we have a wonderful blend of spices for using on any food.
Just dash some in everything you eat!
Additional information...
Shipping Details
Fast shipping
We ship USPS daily from our location in Alabama. Most orders go out the next day.
Order tracking
On our checkout page you will see our new "Order Tracking" feature. Get up to date info on your order easily and quickly.
Get in touch
Have a question? Feel free to chat below or email us at info@mayimfarm.com