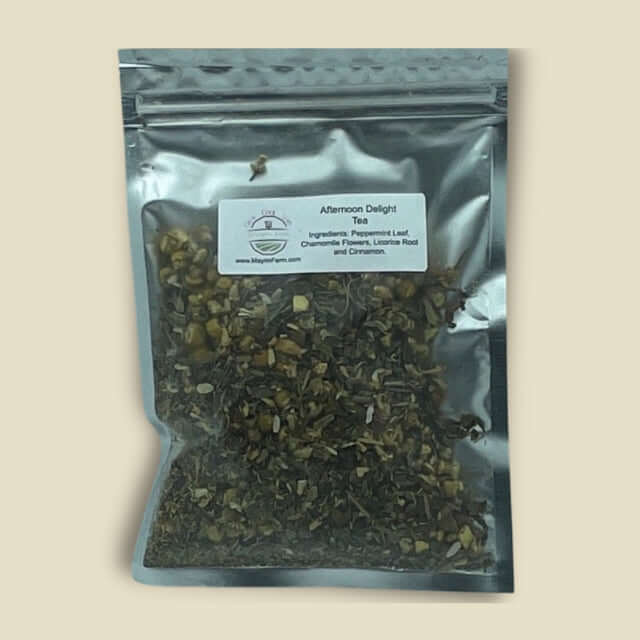 Description
Ingredients
More Info
An elegant and soothing mild-bodied blend that makes for the perfect relaxing afternoon tea. You'll first notice the peppermint aroma and flavor, followed by the calming taste of chamomile, with a hint of cinnamon. Caffeine-Free. 
Organic peppermint, organic chamomile flower, organic licorice root and organic cinnamon.


Mayim Farm's line of organic Ayurvedic Infusions aims to promote balance between the mind, body and spirit.

*These statements have not been evaluated by the FDA. This product is not intended to diagnose, treat, cure or prevent any disease. Consult your physician before taking any dietary supplements if you are pregnant or nursing, if you have a medical condition, or are taking medication. Keep out of reach of children.