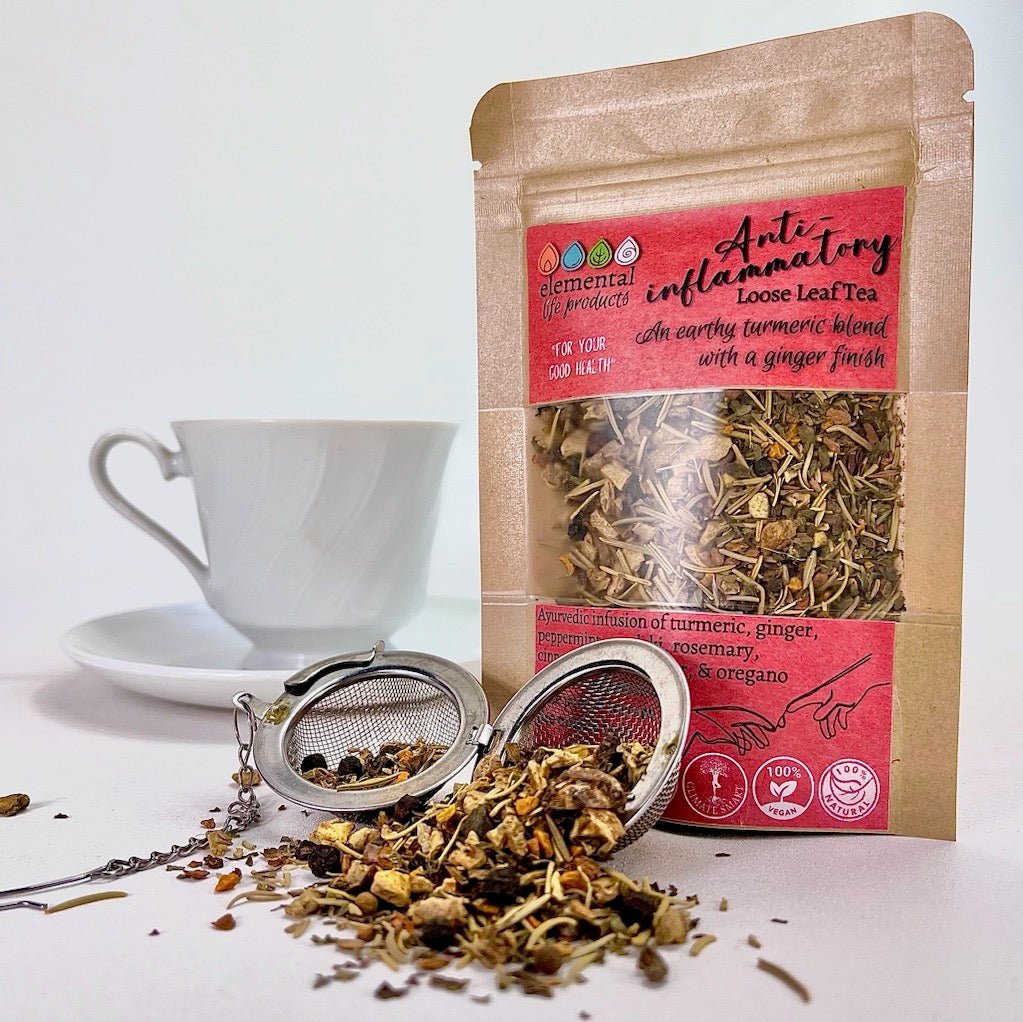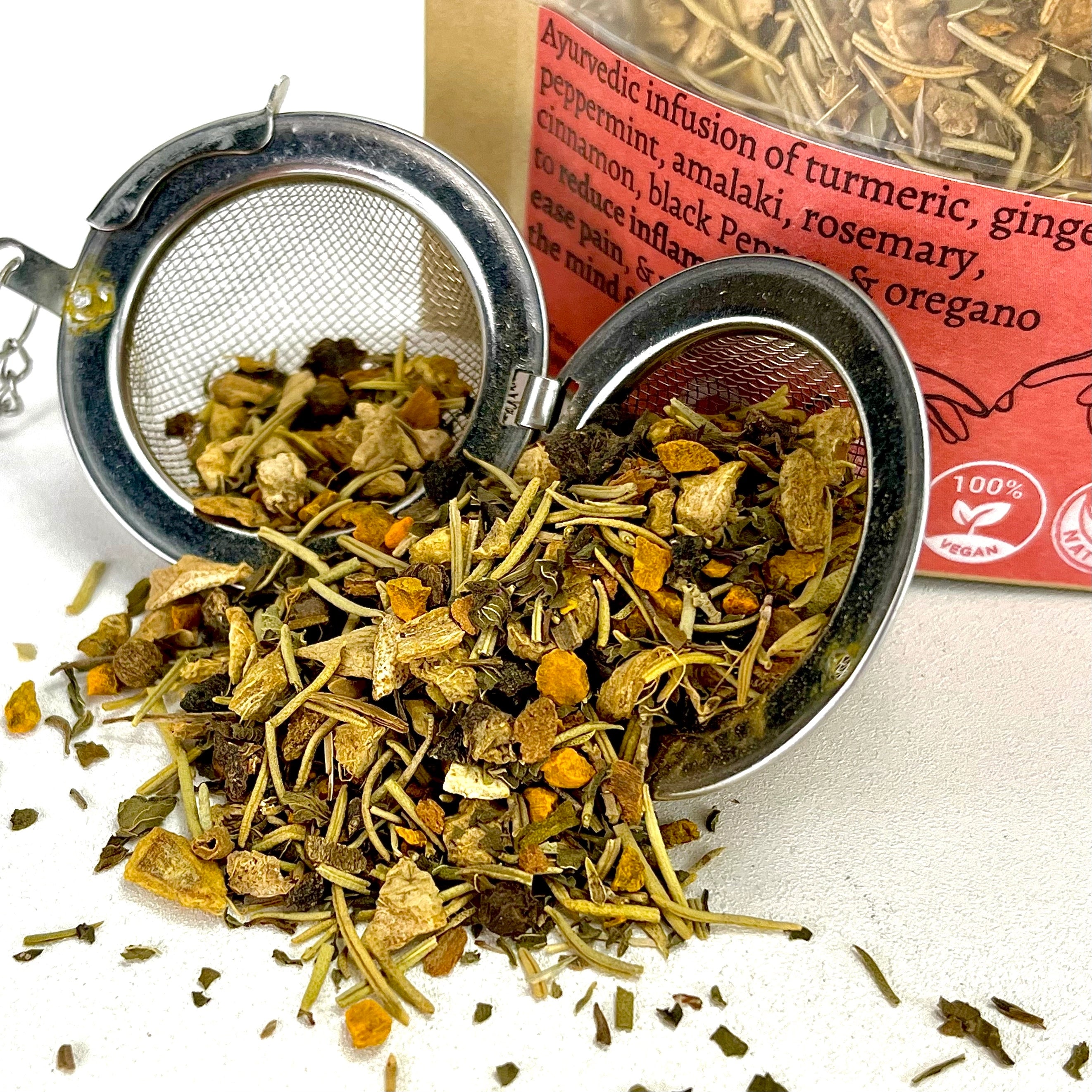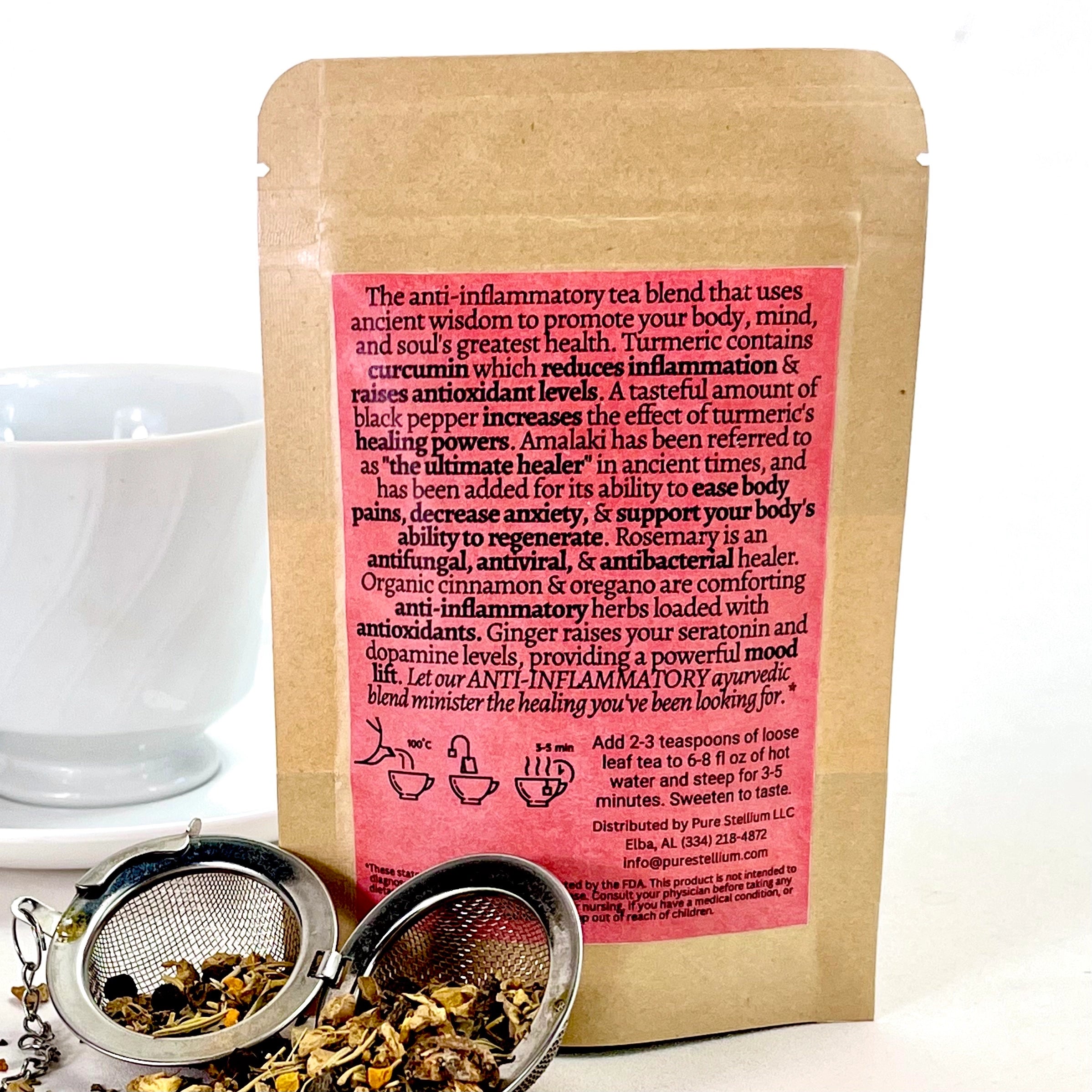 Description
Ingredients
More Info
Anti-Inflammatory Tea
Introducing the ultimate natural remedy for inflammation: anti-inflammatory tea! Our special blend of turmeric, ginger, peppermint, amalaki, rosemary, cinnamon, black pepper, and oregano provides fast and powerful relief from aches and pains. Rich in powerful antioxidants, this tea not only helps reduce inflammation but can also improve energy, reduce stress, and support healthy digestion.

Make anti-inflammatory tea part of your daily routine for an extra boost of energy and improved overall health. This easy-to-make tea contains a powerful blend of spices and herbs that have been used for centuries as natural remedies for inflammation. Turmeric, ginger, and black pepper offer anti-inflammatory and anti-oxidant benefits, while amalaki helps boost your immune system and cinnamon helps reduce inflammation and improve digestion.

In addition to providing fast and powerful relief from inflammation, this tea is also great for your overall health and well-being. Enjoy a cup of anti-inflammatory tea every day and experience the difference it can make. With its smooth, mellow flavor and natural healing benefits, anti-inflammatory tea is the perfect way to treat yourself.
Turmeric, Ginger, Peppermint, Amalaki, Rosemary, Cinnamon, Organic Black Pepper, and Oregano.
Mayim Farm's line of organic Ayurvedic Infusions aims to promote balance between the mind, body and spirit.

*These statements have not been evaluated by the FDA. This product is not intended to diagnose, treat, cure or prevent any disease. Consult your physician before taking any dietary supplements if you are pregnant or nursing, if you have a medical condition, or are taking medication. Keep out of reach of children.