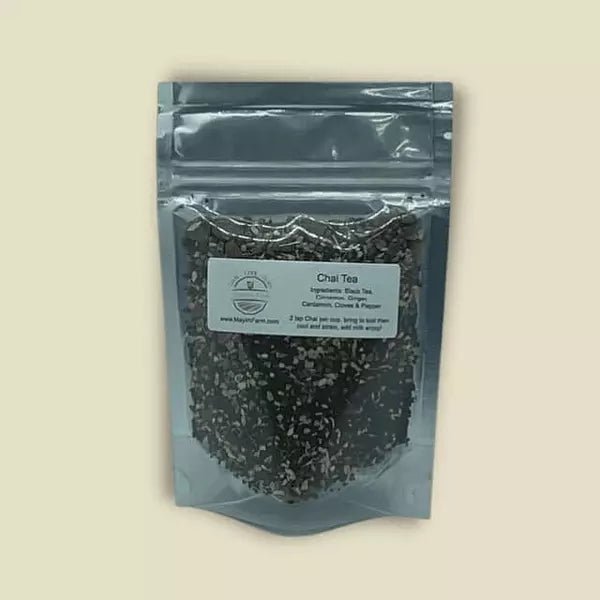 Description
Ingredients
More Info
Mayim Farm's Classic Chai is a fragrant and spicy black tea brew that pays tribute to a classic Indian tea tradition. 
Chai, the Hindi word for 'Tea', is defined as a mix of spices blended and steeped into a tea. Robust, distinguishable flavor, Chai's roots start as black tea — mixed with strong spices such as cinnamon, cardamom, cloves, and ginger.
This blend is good and good for you!
Black Tea, Cinnamon, Ginger, Cardamon, Cloves & Pepper
Mayim Farm's line of organic Ayurvedic Infusions aims to promote balance between the mind, body and spirit.