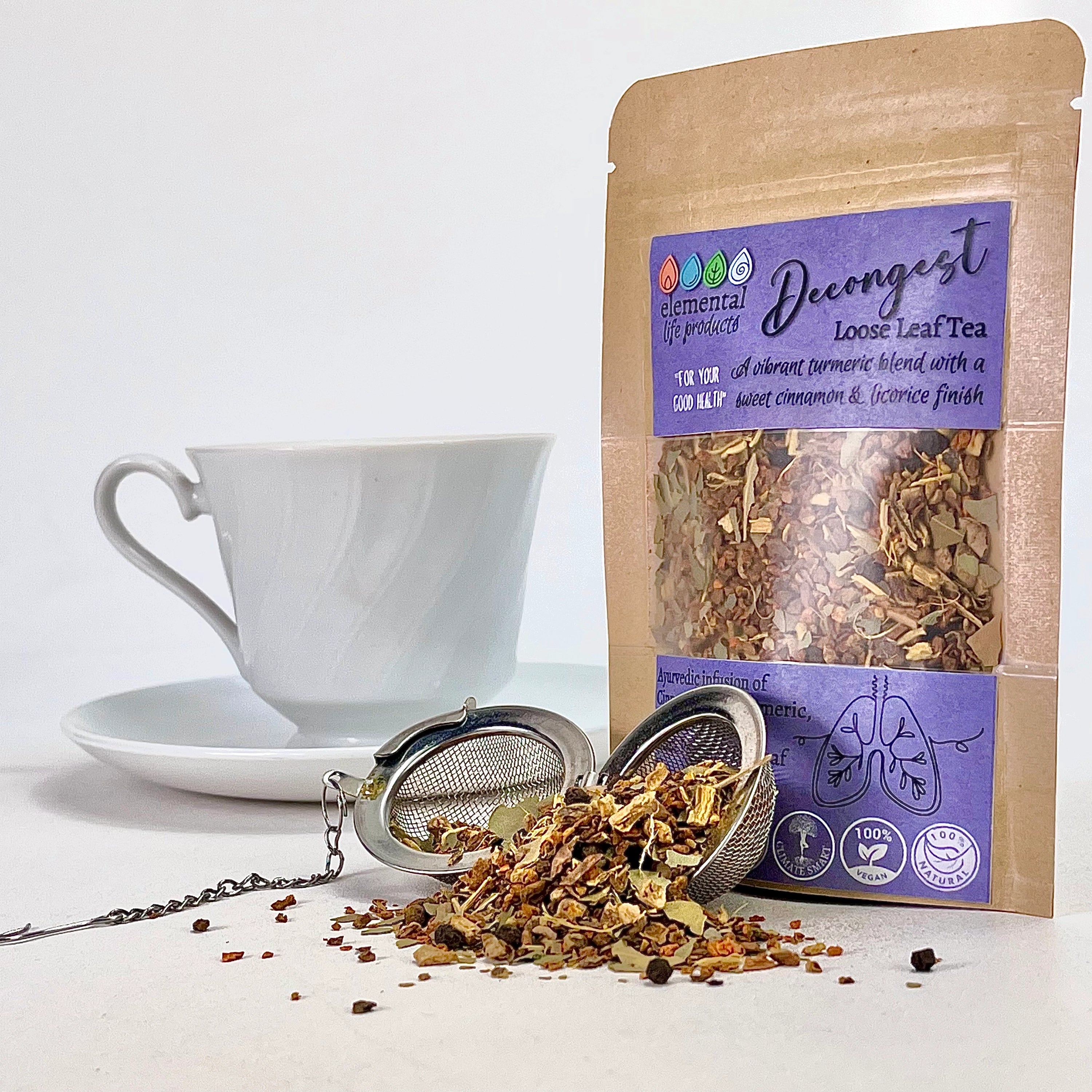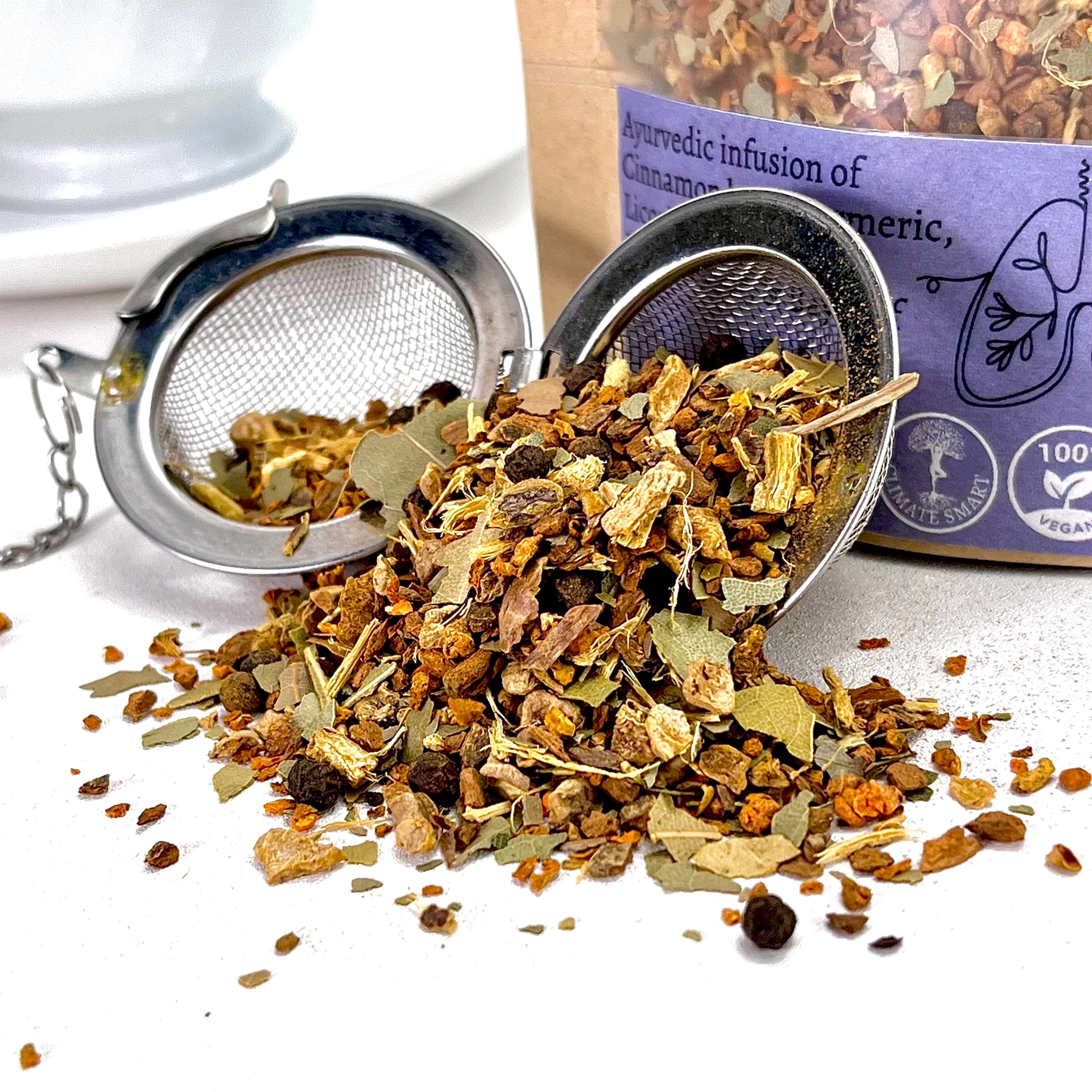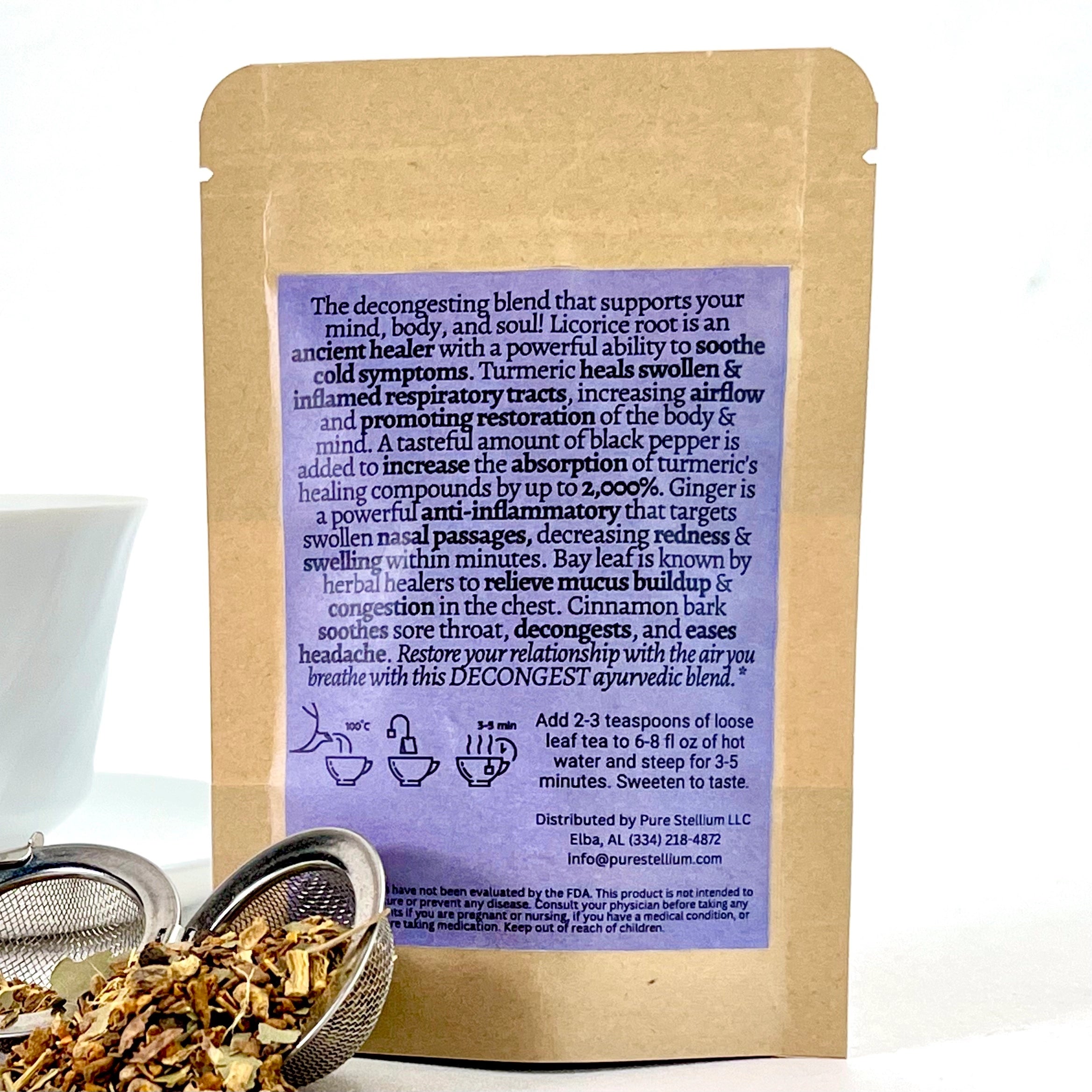 Description
Ingredients
More Info
Suffering from congestion? Our Decongest Tea is the natural solution you need.

This special blend of organic herbs and spices provides relief and comfort when dealing with congestion; specifically, the tea is made with organic cinnamon bark, organic turmeric root, organic licorice root, organic ginger root, organic black pepper, and organic bay leaf. Not only do the ingredients taste great, but they also provide all-natural relief from congestion and deep-seated discomfort.

Say goodbye to congestion and uncomfortable breathing with Decongest Tea. A few sips of this herbal remedy can help reduce inflammation in the chest and helps to naturally clear the airways for improved breathing. Clinical studies have also found that sipping this tea helps to reduce a cough, ease congestion, and to reduce overall chest discomfort.

If you're looking for a natural remedy to soothe congestion, Decongest Tea is your best bet. Treat yourself to a cup of this herbal infusion today and enjoy the all-natural relief. With zero added sugar, this tea is a great way to start the day or to enjoy a relaxing moment at the end of the day. Enjoy all the comforts of natural relief, right in the comfort of your home.
Cinnamon bark, turmeric, licorice root, ginger root, black pepper and bay leaf.
Mayim Farm's line of organic Ayurvedic Infusions aims to promote balance between the mind, body and spirit.

*These statements have not been evaluated by the FDA. This product is not intended to diagnose, treat, cure or prevent any disease. Consult your physician before taking any dietary supplements if you are pregnant or nursing, if you have a medical condition, or are taking medication. Keep out of reach of children.