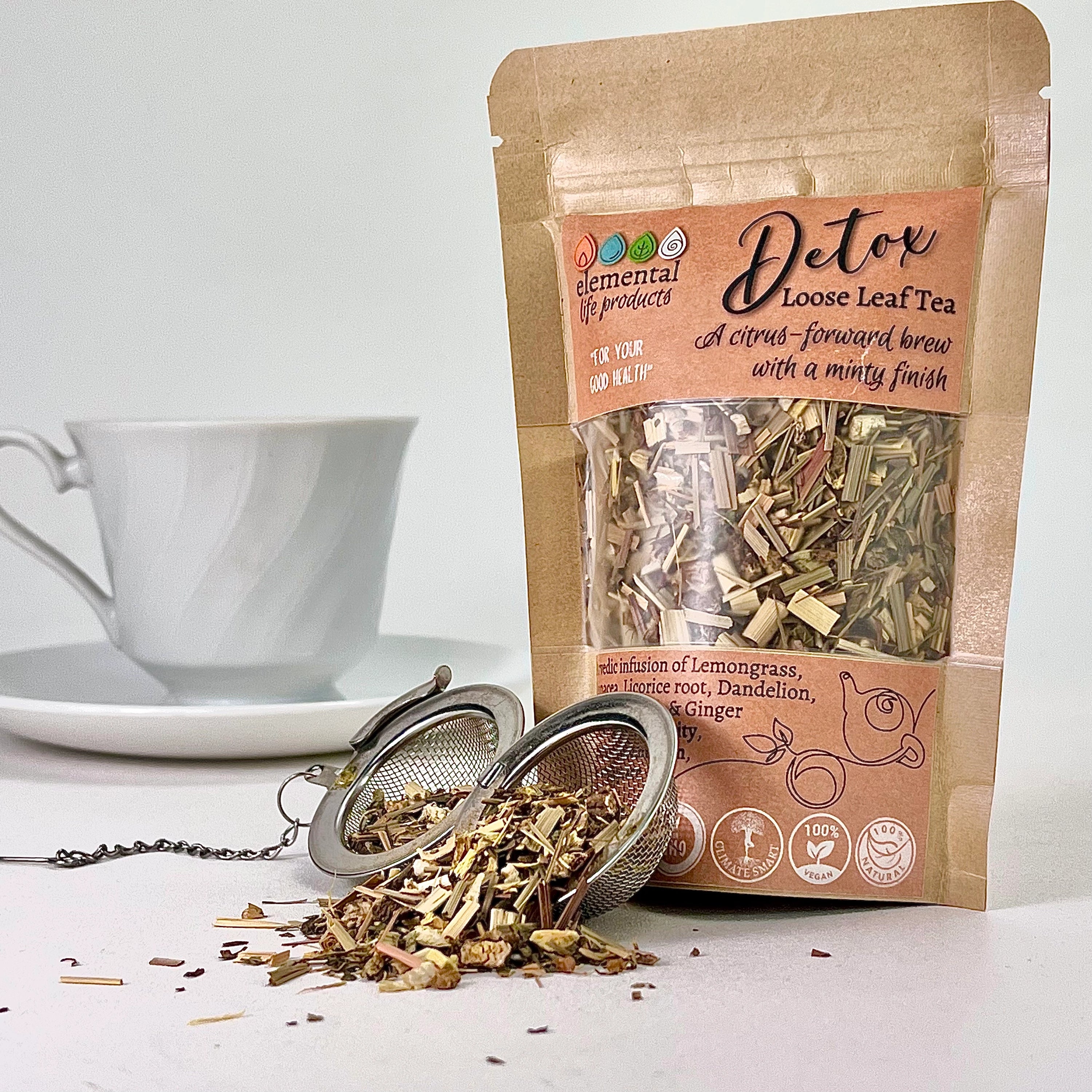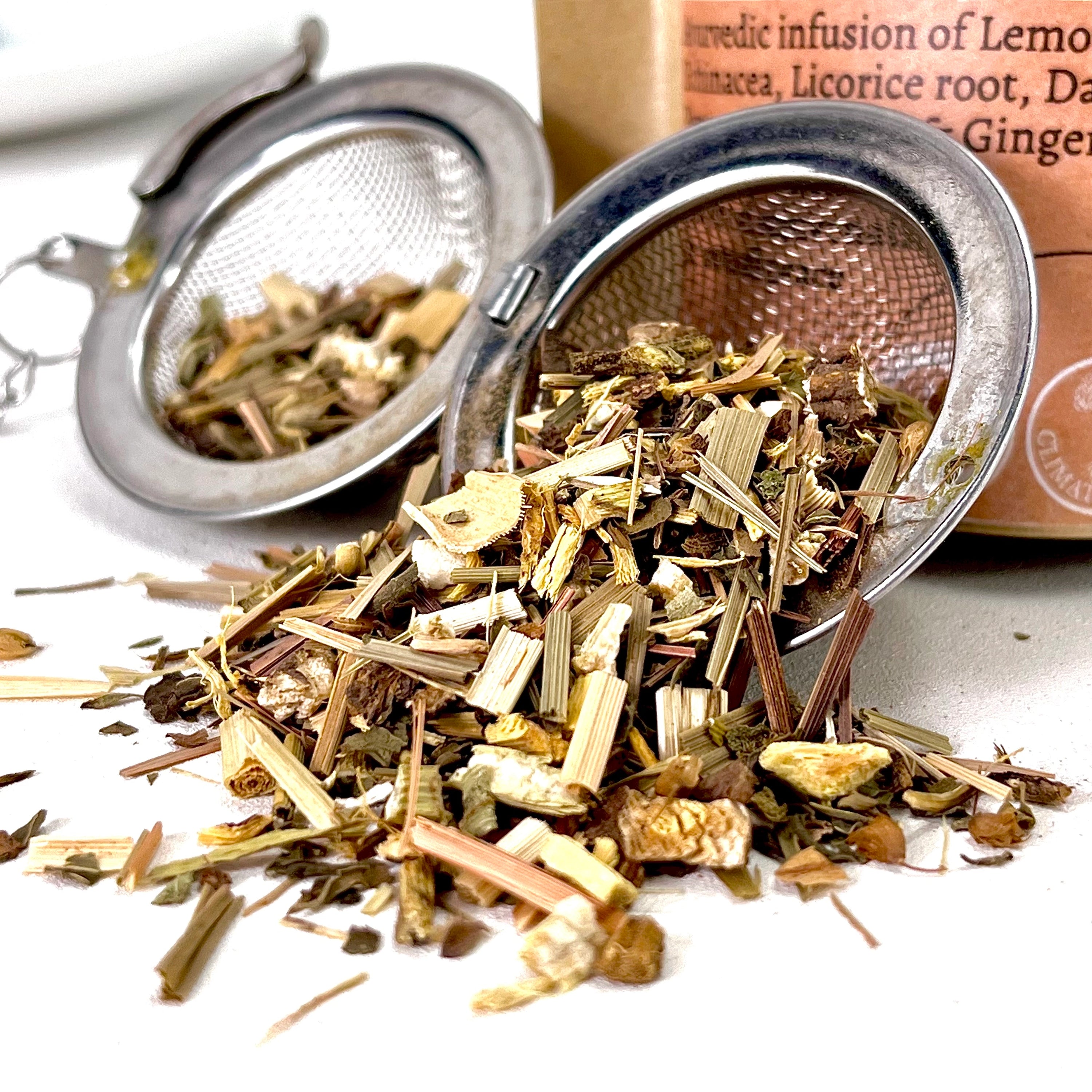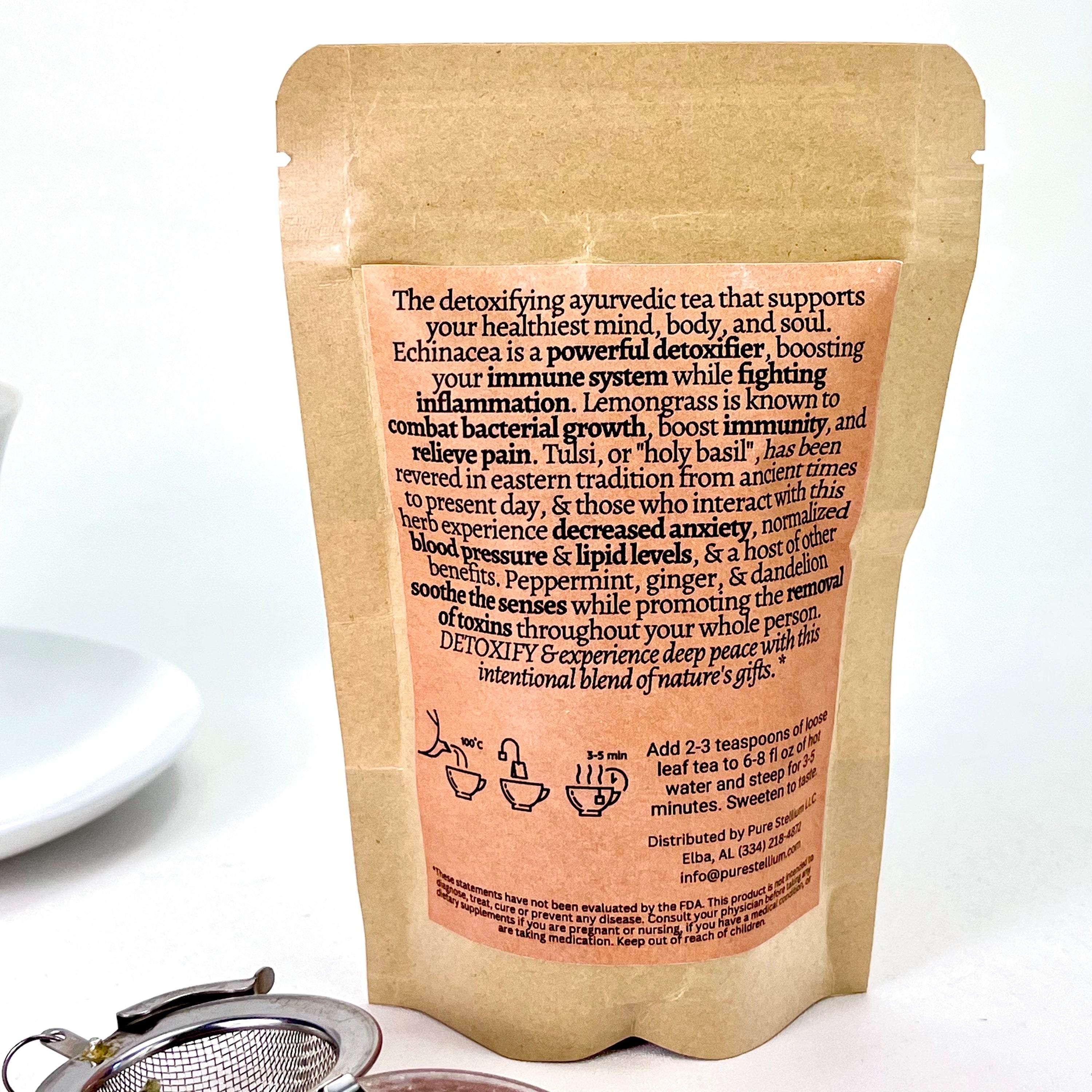 Are you looking for a natural way to detoxify your body?
Then try our delicious detox tea! Our carefully blended combination of powerful herbs and spices is scientifically designed to help you purify your body, boost your energy, and reduce bloating. Featuring a unique blend of natural ingredients like lemongrass, echinacea, licorice root, dandelion, peppermint, tulsi, and ginger, our detox tea is the perfect way to kick-start a healthier lifestyle.

Our tea works fast to rid your body of toxins, helping to improve digestion, boost immunity and reduce inflammation. With all-natural ingredients, you can trust that our tea is the safe and effective way to detoxify and rejuvenate your body. Enjoy a cup of our tea for an energizing start to your day or relax and unwind after a long day with a soothing cup of our detox-infused brew.

Our detox tea is not just a delicious and healthy beverage. It's also an easy and convenient way to give your body the vitamins and nutrients it needs. Plus, it's easy to make – just add hot water and steep for a delicious cup of tea in minutes. Experience the delicious taste, intense aroma, and detoxifying power of our detox tea and start feeling healthier today!
Additional information...
Shipping Details
Fast shipping
We ship USPS daily from our location in Alabama. Most orders go out the next day.
Order tracking
On our checkout page you will see our new "Order Tracking" feature. Get up to date info on your order easily and quickly.
Get in touch
Have a question? Feel free to chat below or email us at info@mayimfarm.com