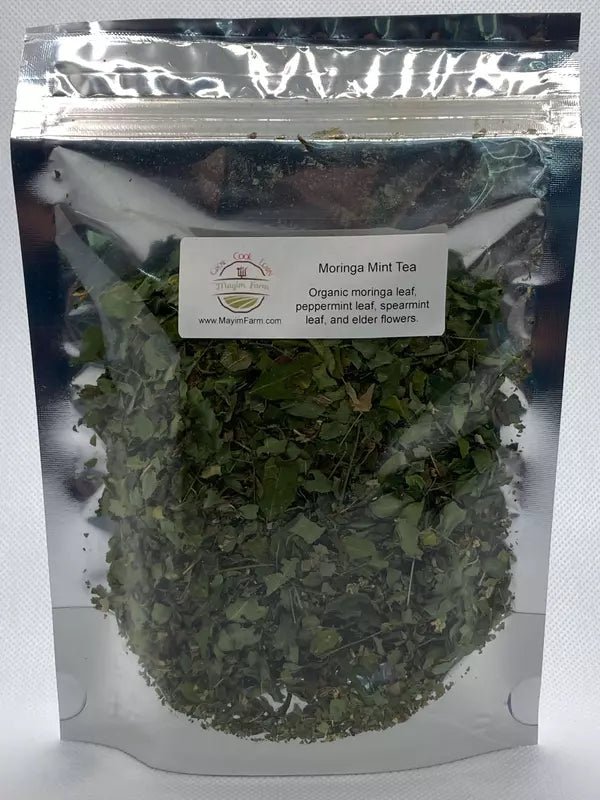 Moringa mint tea is a type of herbal tea made by infusing the leaves of the moringa plant with mint leaves. The combination of these two herbs creates a refreshing and invigorating beverage that is popular for its health benefits and pleasant flavor.
Moringa, also known as the "miracle tree," is native to the Himalayan region of India and is known for its high levels of antioxidants, vitamins, and minerals. It is believed to have numerous health benefits, including reducing inflammation, boosting the immune system, and aiding in weight loss.
Mint, on the other hand, is a popular herb known for its refreshing and invigorating flavor and aroma. It is often used to add flavor to foods and beverages and has been traditionally used to aid in digestion.
Together, the combination of moringa and mint creates a tasty and healthful tea that may help to boost the immune system, improve digestion, and promote overall well-being.
Additional information...
Shipping Details
Fast shipping
We ship USPS daily from our location in Alabama. Most orders go out the next day.
Order tracking
On our checkout page you will see our new "Order Tracking" feature. Get up to date info on your order easily and quickly.
Get in touch
Have a question? Feel free to chat below or email us at info@mayimfarm.com