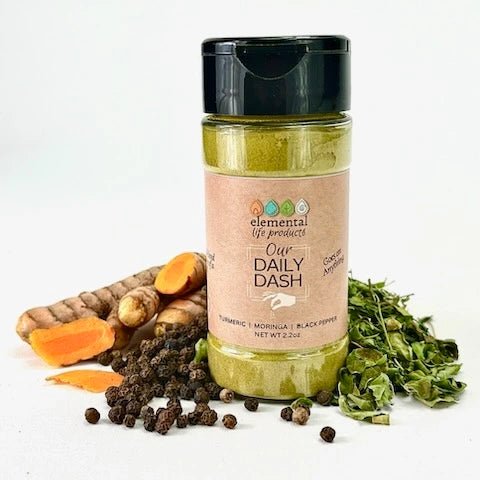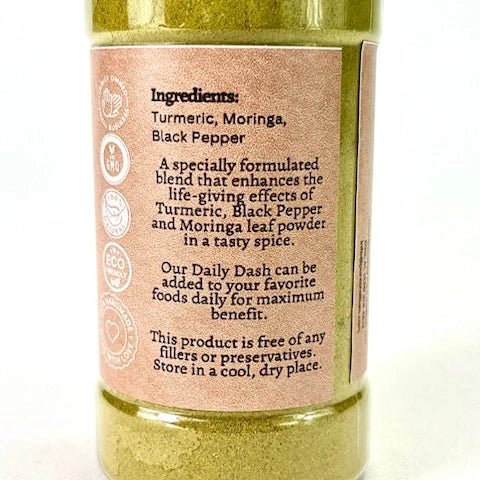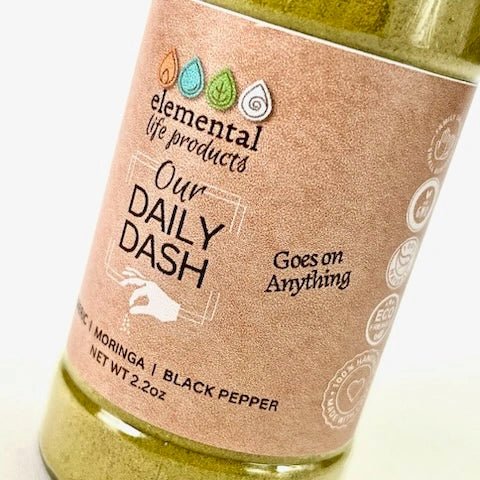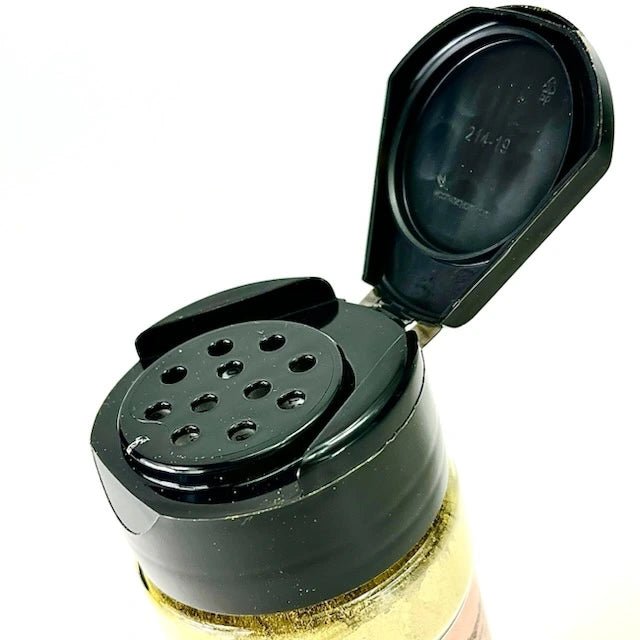 Our Daily Dash Spice is your go-to superfood blend to nourish your body and fight inflammation.
Combining the power of All-natural dried powdered Moringa, All-natural dried powdered Turmeric, and Black Pepper for increased bioavailability, this carefully crafted blend of superfoods will be a delicious, nutritious addition to your routine.

This blend of herbal pantry staples does more than just add flavor to your meals; it packs a powerful nutritional punch. Moringa is high in calcium, iron, and vitamins A, C, and E, and the curcumin in turmeric is well known for its anti-inflammatory effects and can help reduce chronic inflammation. Finally, Black Pepper is added to increase the bioavailability of the nutrients in the blend; so you can be sure your body is getting the most bang for its buck.

Whether you sprinkle it on your salads, add it to your smoothies, or mix it in your baked goods, with Our Daily Dash Spice, you get an all-natural, powerhouse combination that can help you look and feel good. Your daily routine just got a whole lot tastier, and with the added benefits of this spice blend, you owe it to yourself to include it in your daily routine. Try it today and feel the powerful effects!
Additional information...
Shipping Details
Fast shipping
We ship USPS daily from our location in Alabama. Most orders go out the next day.
Order tracking
On our checkout page you will see our new "Order Tracking" feature. Get up to date info on your order easily and quickly.
Get in touch
Have a question? Feel free to chat below or email us at info@mayimfarm.com