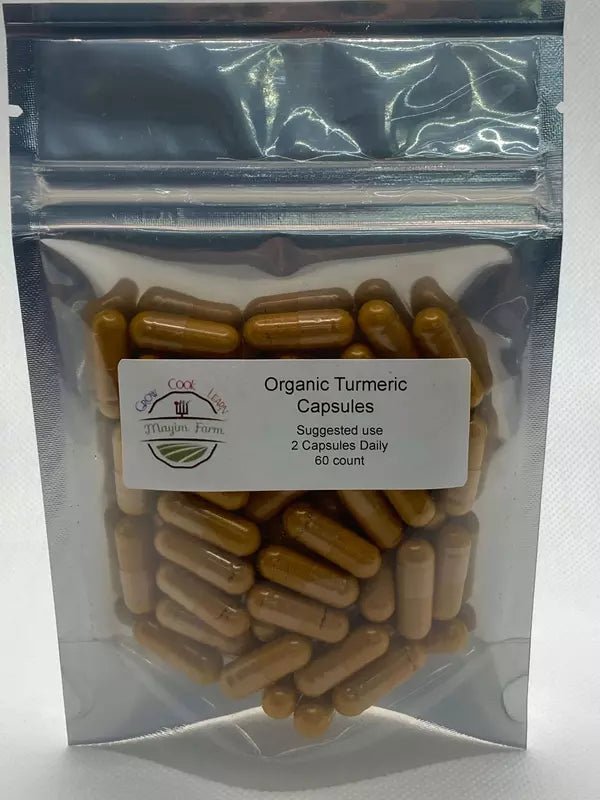 Turmeric is a powerful nutritional powerhouse with many benefits. It contains antioxidants, anti-inflammatory compounds, and can help reduce inflammation throughout the body. It has been linked to reducing the risk of cancer, improving cardiovascular health, and improving cognitive function. Additionally, it can help improve digestion, boost immunity, and has even been suggested to help improve skin health. As you can see, there are many potential benefits to adding turmeric to your diet, so it's definitely worth considering!
Dried and powdered turmeric in capsules.
60ea  package
Additional information...
Shipping Details
Fast shipping
We ship USPS daily from our location in Alabama. Most orders go out the next day.
Order tracking
On our checkout page you will see our new "Order Tracking" feature. Get up to date info on your order easily and quickly.
Get in touch
Have a question? Feel free to chat below or email us at info@mayimfarm.com