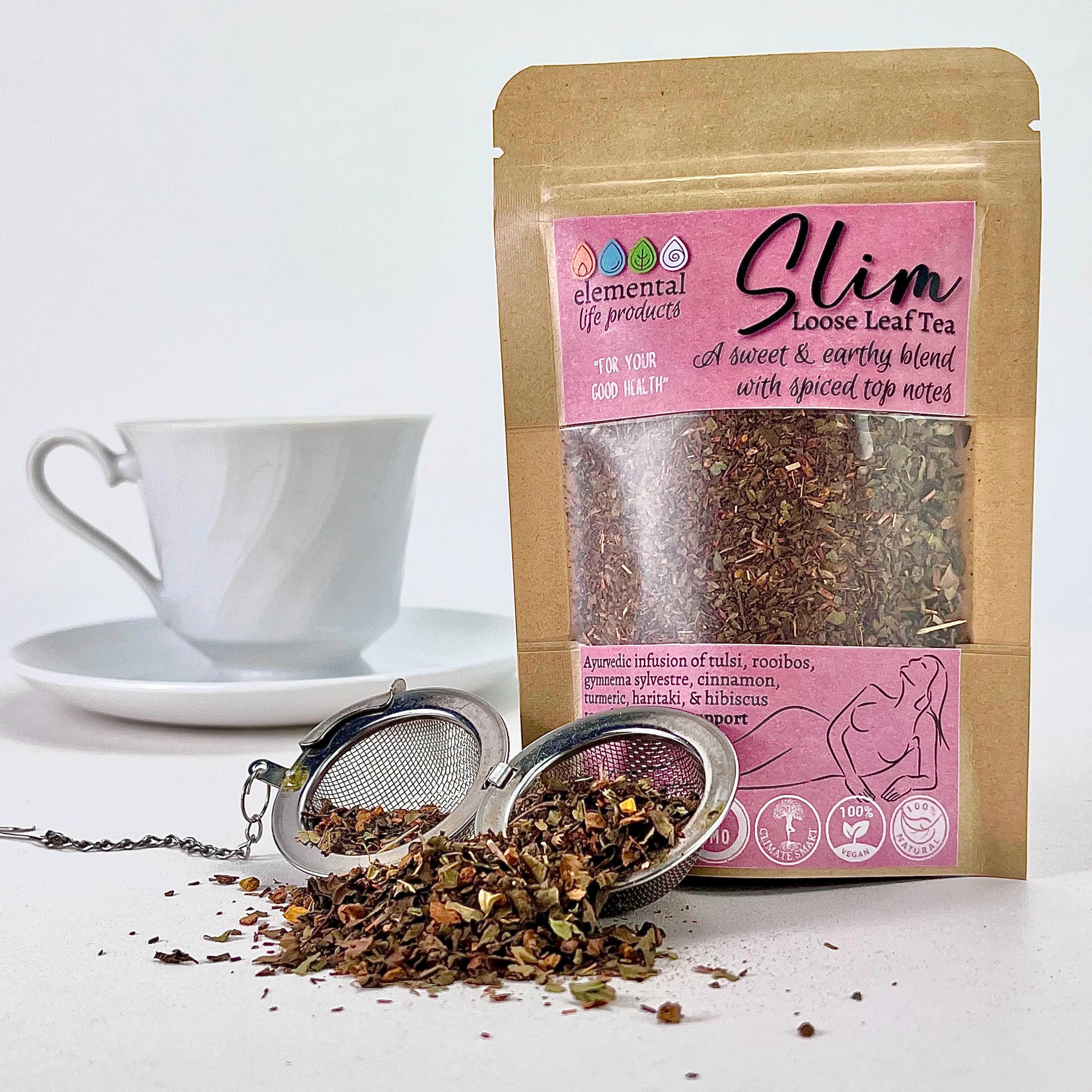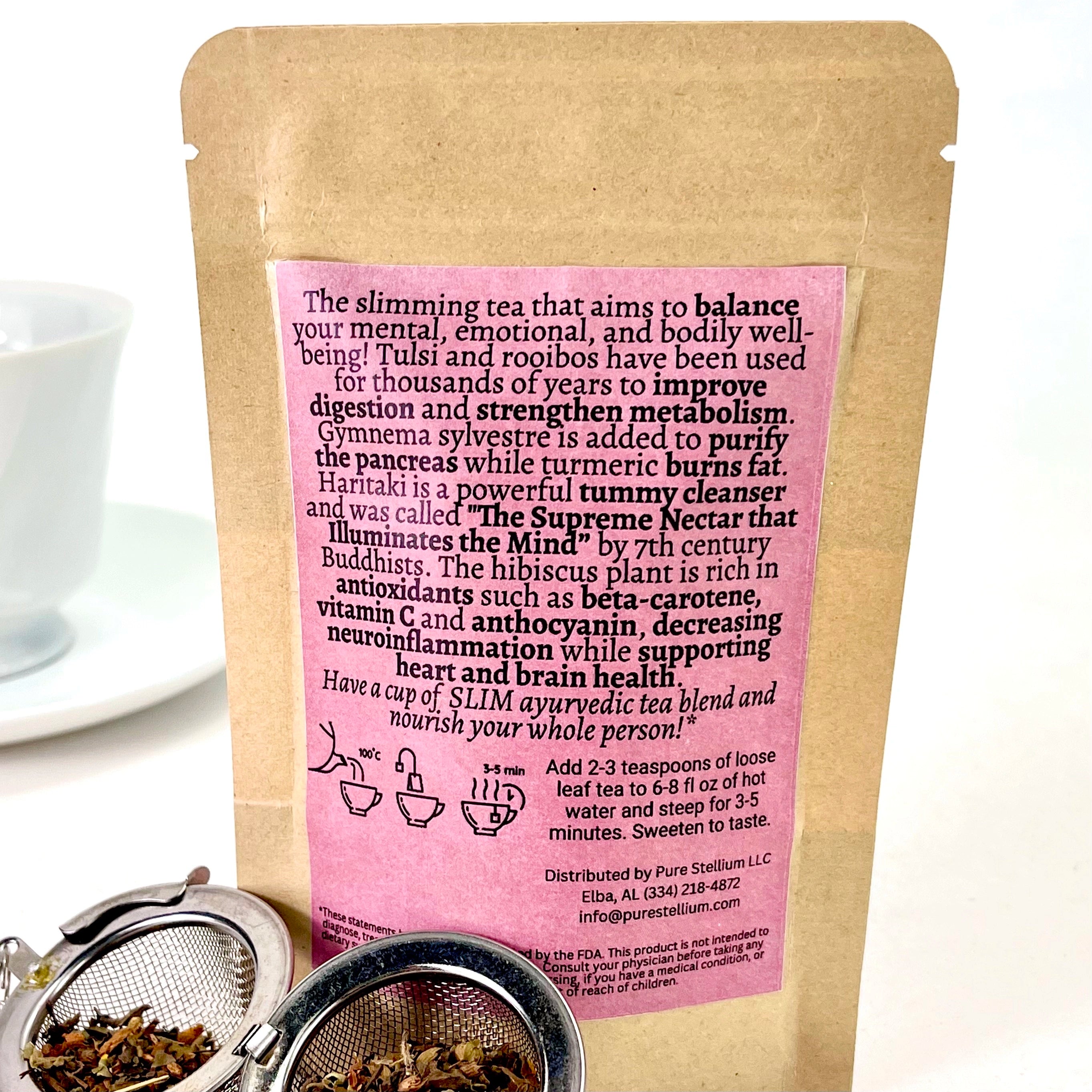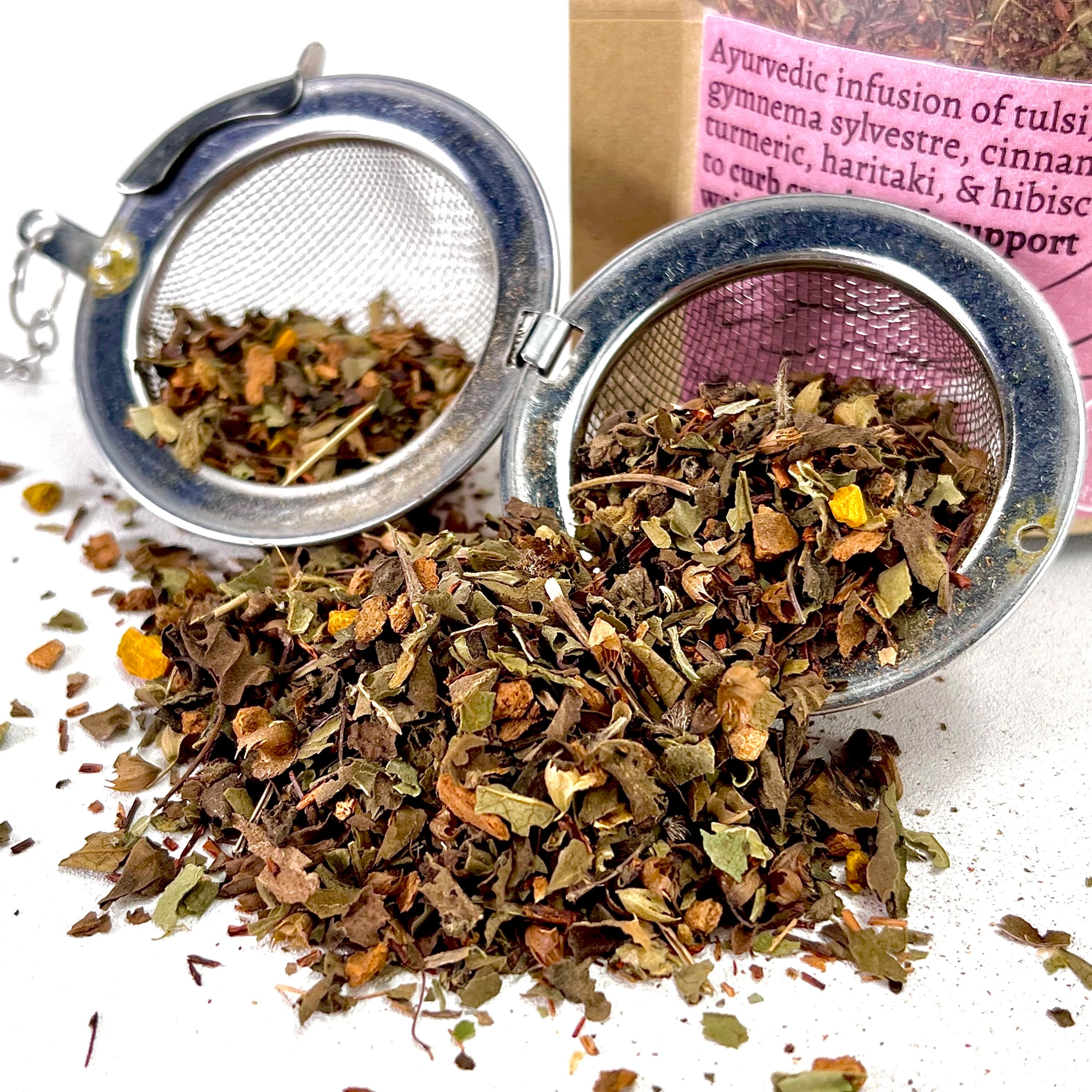 Description
Ingredients
More Info
Discover the all-natural power of slim loose-leaf tea and experience a world of health benefits!
This unique blend of Tulsi, Rooibos, Gymnema Sylvestre, Cinnamon, Turmeric, Haritaki, and Hibiscus is designed to help you shed your extra pounds while maintaining your health and well-being.

This slimming blend is surprisingly low in calories and packed with antioxidants and anti-inflammatory properties. Whether you're looking to get rid of the extra pounds or just want to stay healthy and fit, this tea is guaranteed to give you the best results.

Scientifically proven to improve digestion and reduce food cravings, this tea can help you achieve your health goals while enjoying a delightful cup of tea. This tea not only tastes great and has a gorgeous aroma, but it also helps to flush out toxins, reduce bloating, and support heart health.

Experience the power of nature with this slim loose-leaf tea. Enjoy all its amazing health benefits, great taste, and delightful aroma and take your health to the next level!

Organic tulsi leaf, organic rooibos herb, organic gymnema sylvestre leaf, organic cinnamon bark, organic turmeric root, organic haritaki herb and organic hibiscus flower.

Mayim Farm's line of organic Ayurvedic Infusions aims to promote balance between the mind, body and spirit.

*These statements have not been evaluated by the FDA. This product is not intended to diagnose, treat, cure or prevent any disease. Consult your physician before taking any dietary supplements if you are pregnant or nursing, if you have a medical condition, or are taking medication. Keep out of reach of children.